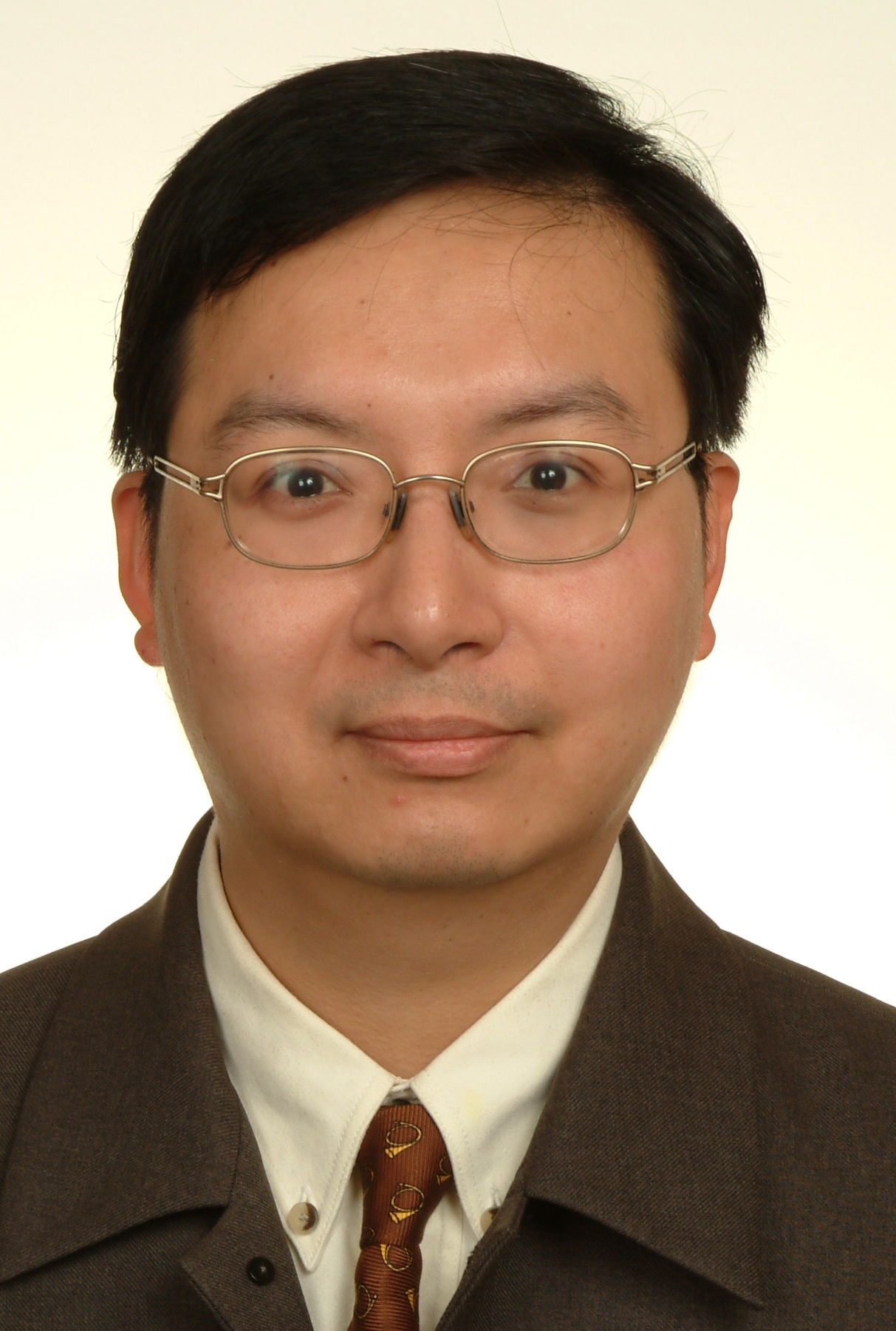 Li-Der Chou Distinguished Professor and
      Chief Director of National Central University
      Computer Center
中文網站
Old web link
Room. 工五館-315,
Department of Computer Science and Information Engineering
National Central University
         Chungli, Taoyuan, Taiwan, 32054 ROC 

         TEL: (03) 422-7151 ext 35315 
         FAX: (03) 422-2681 
         E-mail: cld@csie.ncu.edu.tw
         URL: http://www.csie.ncu.edu.tw/~cld/ 
Education
Ph.D. degree in electronic engineering, 1991/09 ~ 1995/06
National Taiwan University of Science and Technology, Taipei, Taiwan

M.S. degree in electronic engineering, 1989/09 ~ 1991/06
National Taiwan University of Science and Technology, Taipei, Taiwan

Experience
The Deputy Director General, 2013/05 ~ 2016/07
National Center for High-Performance Computing, Hsinchu, Taiwan

Distinguished Professor, 2011/01 ~ present
Department of Computer Science and Information Engineering
National Central University, Taoyuan, Taiwan

Professor, 2005/08 ~ 2010/12
Department of Computer Science and Information Engineering
National Central University, Taoyuan, Taiwan

Associate Professor, 1997/08 ~ 2005/07
Department of Computer Science and Information Engineering
National Central University, Taoyuan, Taiwan

Director, 1997/09 ~ 1999/07
Multimedia Communications and Services Division, Computer Center
National Central University, Taoyuan, Taiwan

Research Interests
Vehicular Networks
Network Management
Broadband Wireless Networks
Internet Services
Applications of Computational Intelligence
Biography
Li-Der Chou received the M.S. degree and the Ph.D. degree in electronic engineering from National Taiwan University of Science and Technology, Taipei, Taiwan in 1991 and 1995 respectively.
He is currently a Distinguished Professor at the Department of Computer Science and Information Engineering, National Central University, Taoyuan, Taiwan, where he was also the Director of the Multimedia Communications and Services Division, Computer Center. He is the author or coauthor of more than 100 journal and conference papers in the area of computer networks, and owns 4 U.S. and 15 Taiwan invention patents. His research interests include vehicular networks, network and service management, mobile computing and wireless networks, and Internet services and applications. Dr. Chou served as the Principal Investigator of an interdisciplinary project in the application of information and communication technologies to families with children with developmental disabilities and individuals with cognitive impairments.
Dr. Chou has been invited to join scores of technical program committees of international conferences. He is also an editor of two international journals. He received the Award of Excellence on IPv6 International Appli-Contest 2005 held in Japan, the Excellent Paper Award on 2010 International Conference on Ubiquitous and Future Networks (ICUFN 2010) held in Korea, the Excellent Paper Award on the 8th Workshop on Wireless, Ad Hoc and Sensor Networks (WASN 2012) held in Taiwan, and the Best Paper Award on the 14th Asia–Pacific Network Operations and Management Symposium (APNOMS 2012) held in Korea.
Dr. Chou won the Gold Medal Award and the Silver Medal Award in the Invention Contest of 2010 Taipei International Invention Show & Technomart (INST 2010). He also won the Silver Medal Awards in the Invention Contest of INST 2009, 2011 British Invention Show held in London, United of Kingdom, and 2012 International Exhibition of Inventions of Geneva, Switzerland. Dr. Chou was nominated for 2010 National Invention and Creation Award of Taiwan.